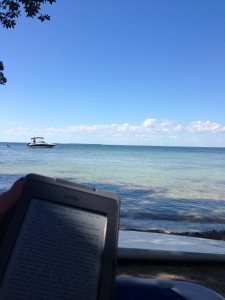 Thanks for visiting!  We are in the process of rebuilding my website with a fresh new look, updated content, and no more horrible pansy graphics!  (I say 'we' because clearly I can't do this myself or I would have TEN years ago when I first started writing for publications.  Special thanks to Deb Miller for forcing me to join the year 2014 mostly by doing all the hard work for me!)
It's still a work in progress, but much of the content is finally finding its way back home over in The Baird Facts tab, and the Other Essays tab, and who knows what exciting things may show up in Spontaneous Writing!? Really, who does know? Not me, not yet anyway.
Thanks for coming by and thanks for reading. Here's a quick link to my latest column!
-Esther